Coaching
Leadership
Development
Mentorship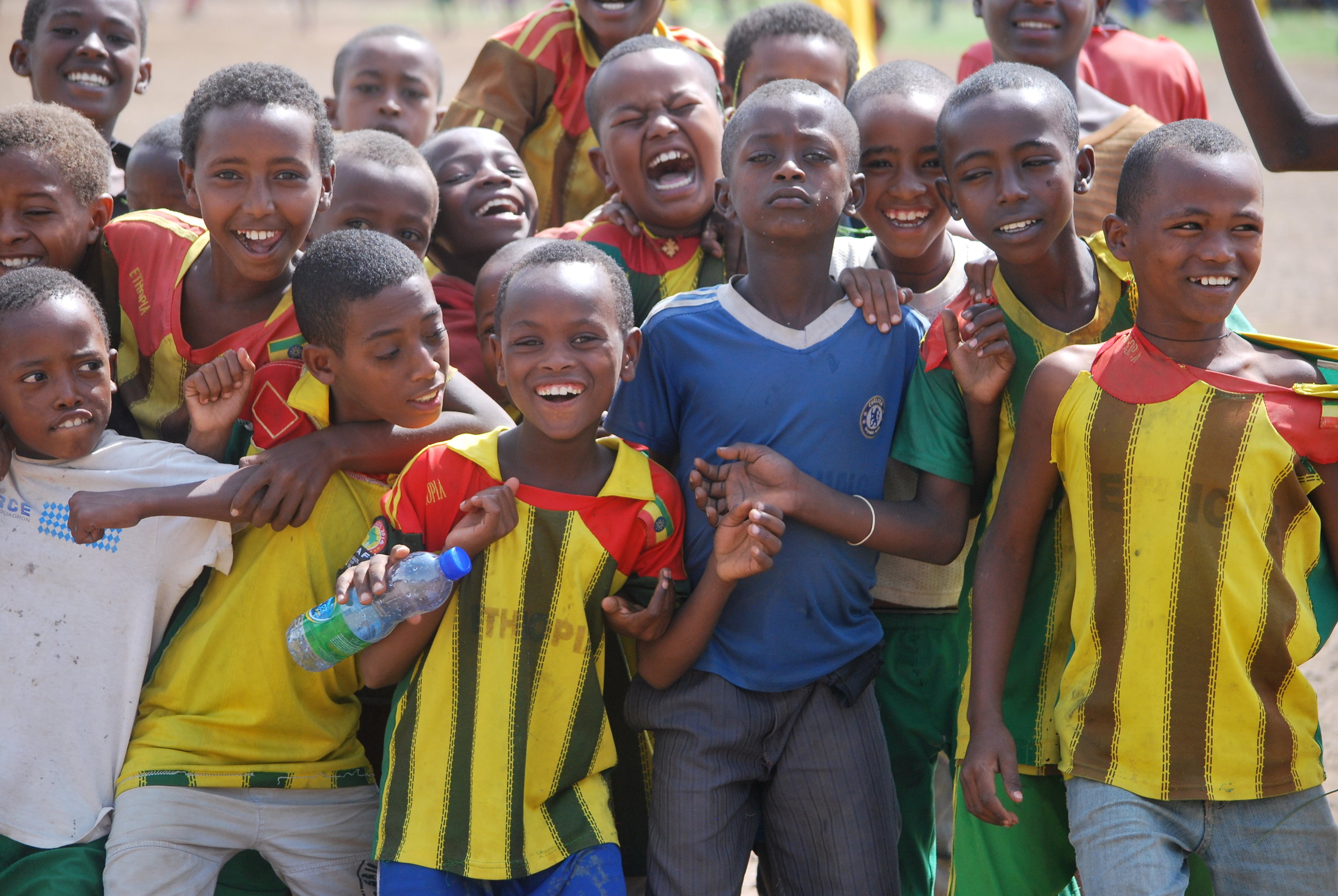 Our Programs
Coaching, leadership development, and mentorship
We fulfill our mission through top-down, bottom-up education in the country.
We focus on unreached areas of the country where we train anywhere from 50-300 people in each location.

We identify and train the top coaches & leaders who are hungry to impact their communities through effective, holistic methods.

We inspire and equip those leaders to transform their own communities through long-term teaching, follow-up and practical support.
Hard Shots
Developing leaders to create meaningful and positive change in their communities by addressing the most difficult issues they are facing such as: lack of education and healthcare, patterns of abuse, female genital mutilation, kidnapping young girls to sell, polygamy, alcoholism, and recruiting of youth into religious extremism. We focus on the hardest to reach people and places with this program, everywhere from the South Sudan border, to refugees to the Eastern Somali regions of the country. This includes a combination of leadership and soccer coaching material with the end outcome being that many of these harmful practices are changed. For example, men are now allowing their wives to give birth in the home, attend school and have resisted joining extremist movements.
Lead beyond soccer
Soccer coaches are trained through the Coaching 4 Life course. They learn how to develop and impact their players and teams both on the field and beyond soccer, reaching into every sphere of their players lives for holistic change and betterment of their families and communities.
This includes a program we call 'Silent Soccer' which works with girls and boys who are hearing-impaired as they are extremely discriminated against and often abused. We mentor and support the community coach who also took the Coaching 4 Life course. The outcome is increased awareness and inclusiveness in society at large, as well as a sense of belonging and safe place to have fun, get support, and learn together.
NEW LIFE
HIV Women and Youth Training. Many are single moms cast out from their families and communities (some even being forced to live at the garbage dump), we focus on training in areas that address the holistic nature of their challenges. This includes breaking patterns of shame, physical health, healthy relationships, conflict resolution, parenting, basic sanitation, small business set-up, and leadership development. The end outcome is that they are equipped in all areas of their lives to rise above their current circumstances to provide a better future for them and their children.
We are currently focusing on sewing training where the women are then equipped to begin their own small businesses; we network on their behalf to make solid and sustainable business connections so they can thrive. The women who sew also make re-usable menstrual kits that we use in women's health training in rural areas.
Program Outcomes
We work to develop high-potential, high capacity leaders in the most undereached and at-risk areas in East Africa.
These leaders, even at great personal sacrifice, create meaningful and positive change in their communities by addressing the most difficult issues they are facing: lack of education and healthcare, abuse, female genital mutilation, gender inequality, kidnapping of young girls to sell, polygamy, alcoholism, and recruitment of youth into extremism. We currently have approximately 50 trained leaders who each hold 5 sessions per year. Each session is attended by 50-100 individuals, allowing us to reach approximately 25,000 at risk people per year.
Through this training, we have had opportunities to inspire hope, lasting joy, and motivation for community transformation. A priority of ours is to advocate for reconciliation and partnership between opposing factions in the country so that more can be one to teach those in need. We partner with other NGO's who address issues such as education, healthcare, and beyond, extending our reach and our capacity.
Through donations we believe we will be able to train even more leaders and mentors to hold sessions throughout the region, increasing the numbers of participants quickly and efficiently to approximately 150,000 per year. Our longer term goal is to purchase a property where we can hold our coaching sessions which will reduce our traveling expenses and ultimately expand our reach to even more participants and help make positive and healthy changes for the future.
Soccer
is the context of much of our work here in Ethiopia. It is a beloved sport and it has the power to transcend cultural, ideological, religious and generational borders. Especially for youth- 70% of the population- they are hungry and willing to listen if it involves soccer. In the spirit of Hiwot, we practice long term leadership training and aim to address the holistic person so they can learn deeper purpose and positive leadership to transform their communities.
Why Soccer?
In this part of the world, soccer is many things.
JOY•PASSION•BELONGING •CHILDHOOD TO ADULTHOOD
ACCEPTANCE • PHYSICAL HEALTH • STRATEGIC THINKING • SKILL BUILDING
HOPE•ESCAPE•EQUALITY•A LIFE LESSON•FUN • ONE INEXPENSIVE BALL
Imagine a world without terrorism.
ETHIOPIA IS IN THE HORN OF AFRICA.
It borders sudan, south sudan, eritrea, djibouti, somaliland, somalia, and kenya.
A FAST GROWING COUNTRY
2007 - 2016
Ethiopia has the second largest population in Africa at about 100 Million people, and is growing rapidly.
70% of the population is under 30 years old.
25% of households are headed by women.
74.3% of women have undergone Female Genital Mutilations
60% of the rural population is illiterate.
51% of women aged 15-19 believe husbands are justified to beat their wives
Imagine a world where girls were no longer bought and sold.
WE ARE impacting approximately 25,000+ people per year in the most unreached, desperate, and difficult areas of the world.